Shake things up with Moringa products available in easy-to-open packets that you can add to water for a dose of pure nutrition – even on the go! Our Moringa comes in three different formulas.
XM+: Moringa plus added ingredients for energy, mental acuity, and lean body mass.
SmartMix: Moringa plus added ingredients for digestive health and detoxification.
SuperMix: Packed with even more Moringa than SmartMix or XM+ so you'll get an extra boost of 90+ verifiable, cell-ready vitamins, minerals, vital proteins, antioxidants, omega oils, and other benefits.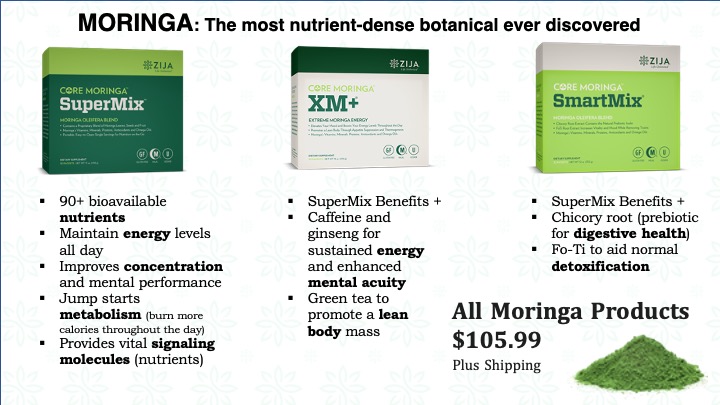 XM+
ORDER NOW
SuperMix
ORDER NOW
SmartMix
ORDER NOW