Special Deal on the amazing new Isagenix Collagen Elixir now through 1/24 at midnight ET.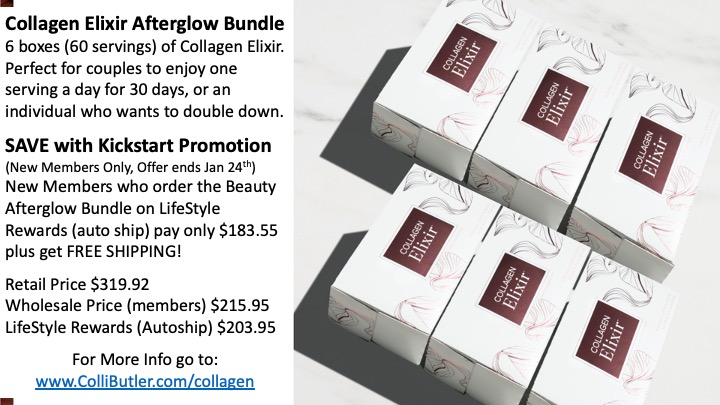 This deal is for New Members to Isagenix. Not only do you save $20.39 off the wholesale cost of the bundle but you also get FREE shipping! This bundle retails for $319.92, wholesale for members is just $203.93. With this special and free shipping you save over 45%!
CLICK HERE to order your Collagen Afterglow Bundle Today!
Want more info? Check out our Collagen Resource page with everything you want to know about collagen, learn how our product compares to other collagen products on the market, and check out some real life personal experiences!